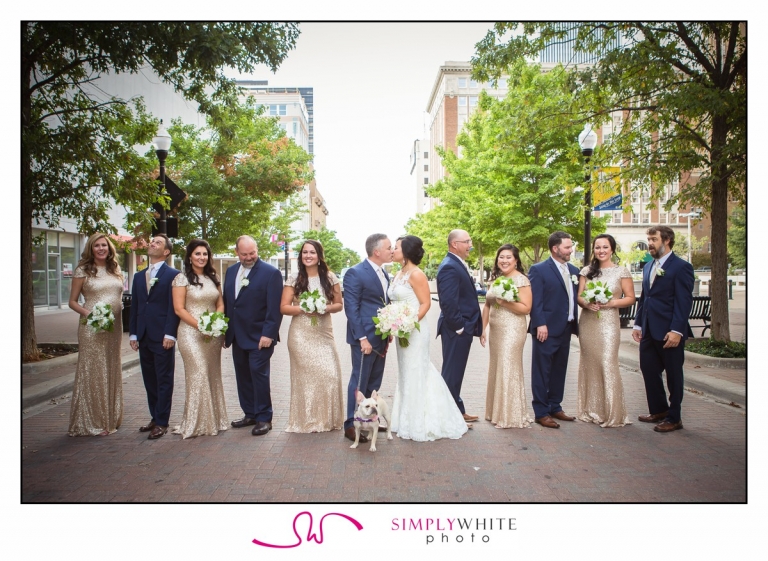 Deborah and John celebrated their vows 41 stories above downtown Tulsa at Sky Loft in September, in a room packed with family and friends who traveled  from all over to be there.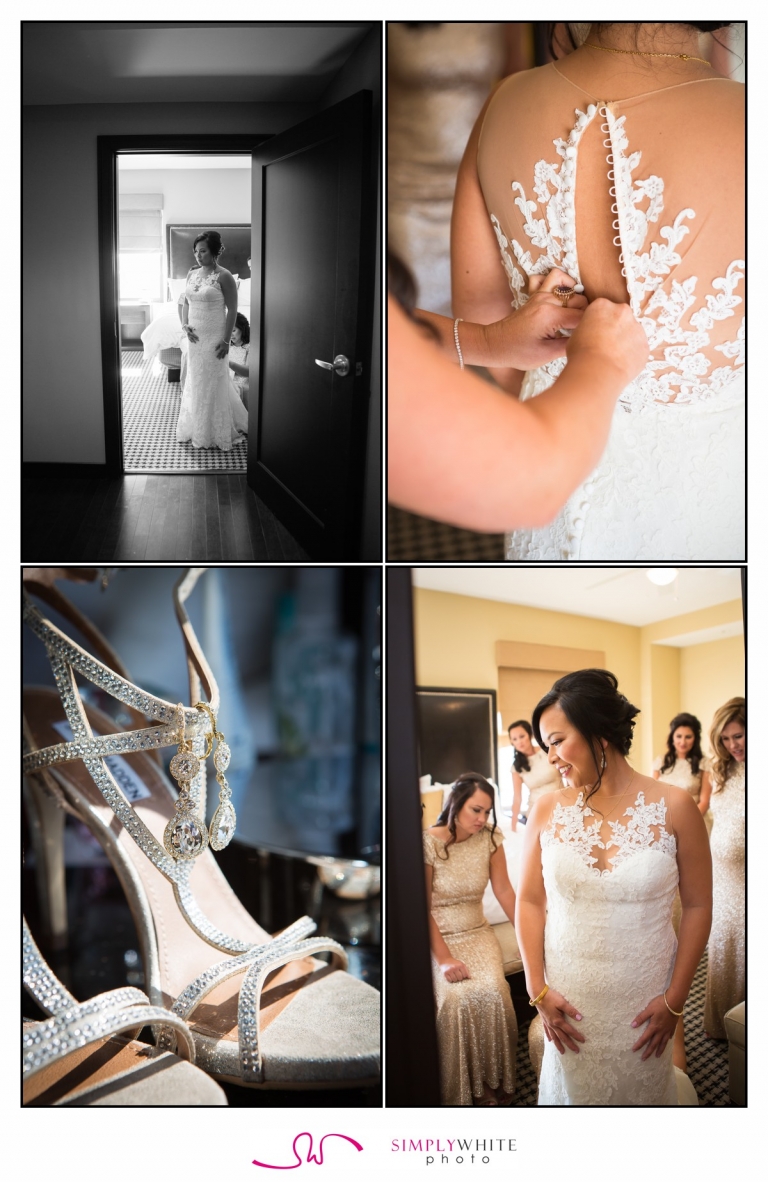 With views across the city, it was a spectacular marriage celebration that began two years ago when the couple became engaged on Christmas Eve. Flowers from The French Bouquet and the work of EB2 Events transformed the room into an elegant, skytop-worthy setting of whites and golds.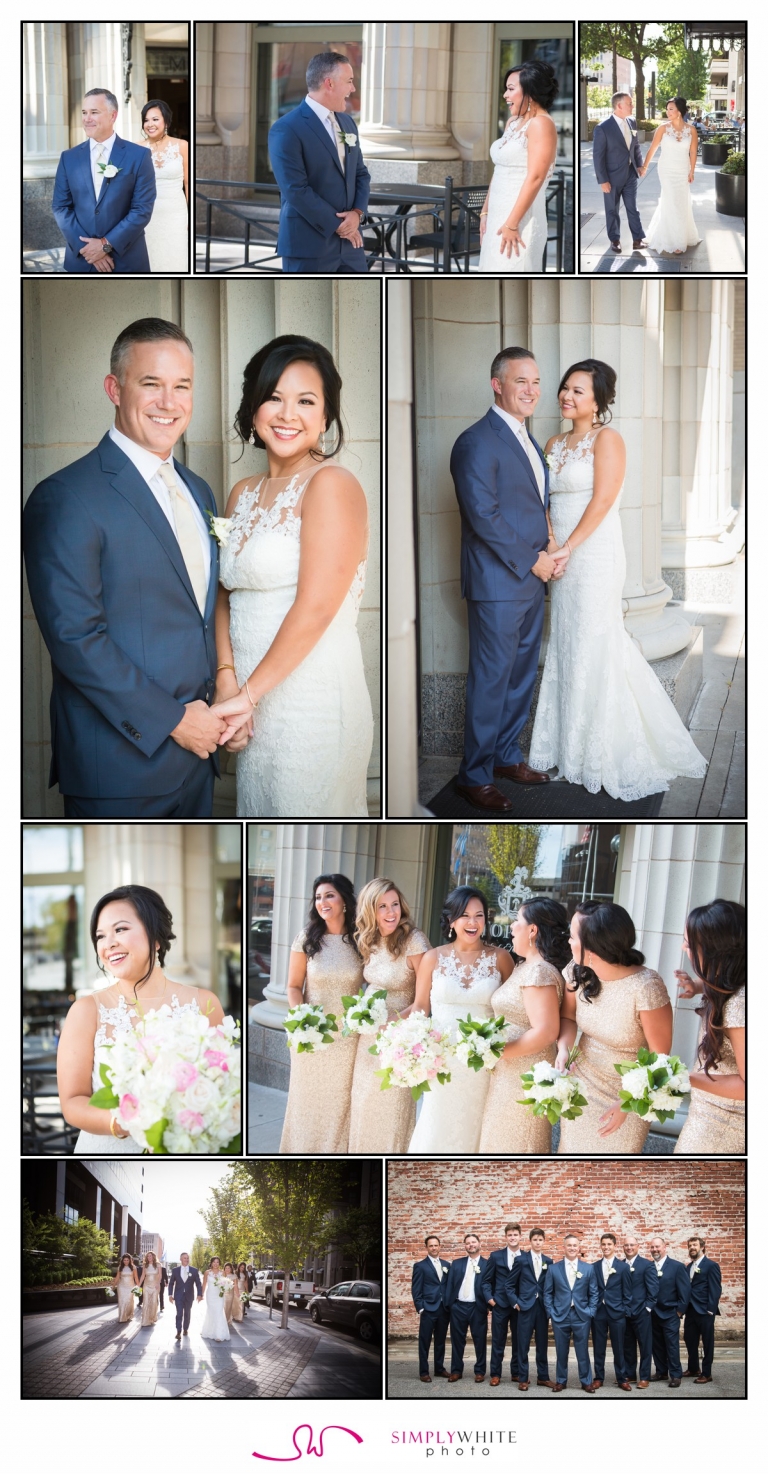 LionsRoad kept the music coming. The bride's brother even made a quick appearance on the dance floor in a T. Rex suit. How many wedding receptions come with a dancing dinosaur?!  This couple, their fun friends, John's three teenage sons and family members on both sides made this wedding super special. We are so glad we got to be part of it.