Congratulations to Becky and Jesse who got hitched on June 17, 2017! This couple brought together their closest family and friends from around the country to celebrate their marriage at one of their favorite places in Oklahoma, the Living Kitchen Farm and Dairy in Depew, Oklahoma. Throughout the event, they exhibited creativity, grace, and such genuine love.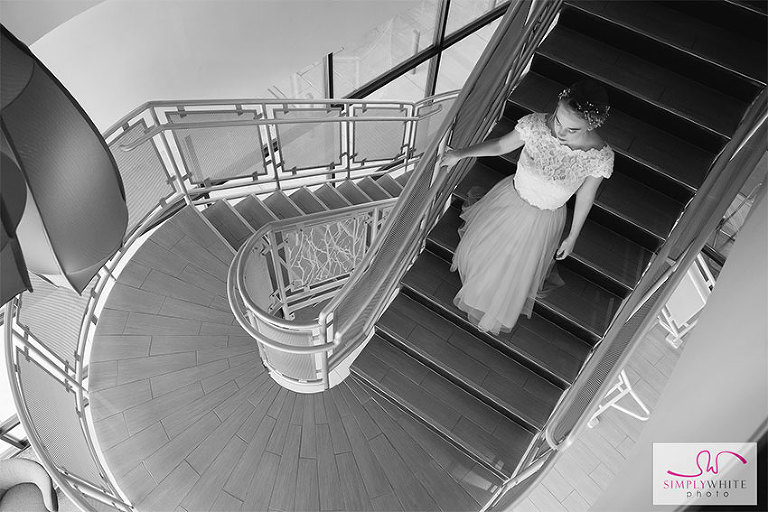 Becky and Jesse's day first began in downtown Tulsa's Brady District, where they met up with friends and family. After getting ready at the Fairfield Inn and Suites, they made their way down to the lobby and shared a quick first look. Bright glass and modern steel made for a wonderful contrast with things to come. We're in love with this photo of Becky heading down the stairs, taken by Simply White photographer Kelly Kurt Brown!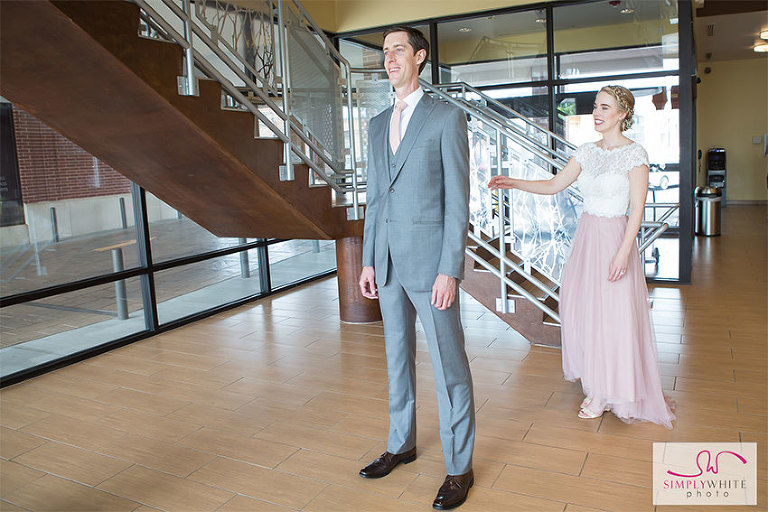 Straight from the hotel, the couple made their way over to the beautiful Guthrie Green, where we got a chance to capture some intimate photos together before the festivities began. Jesse looked sharp in his grey suit, and Becky was absolutely stunning in a unique summery ensemble, complete with hair and makeup by the talented ladies at First Ward Studios.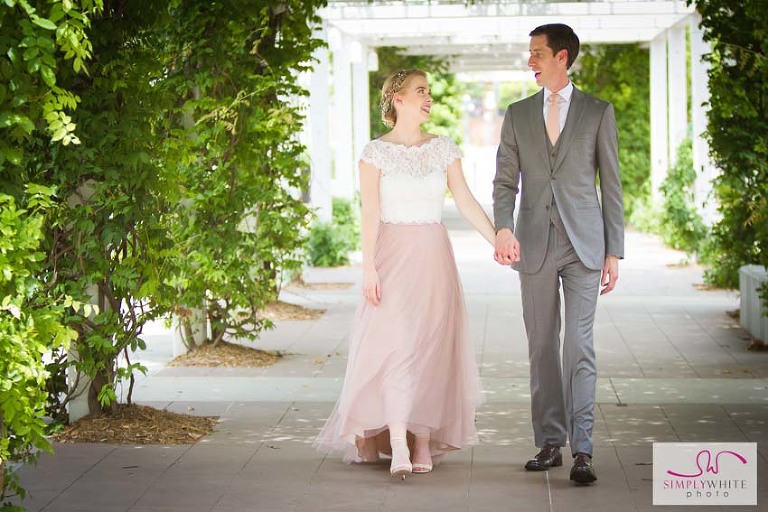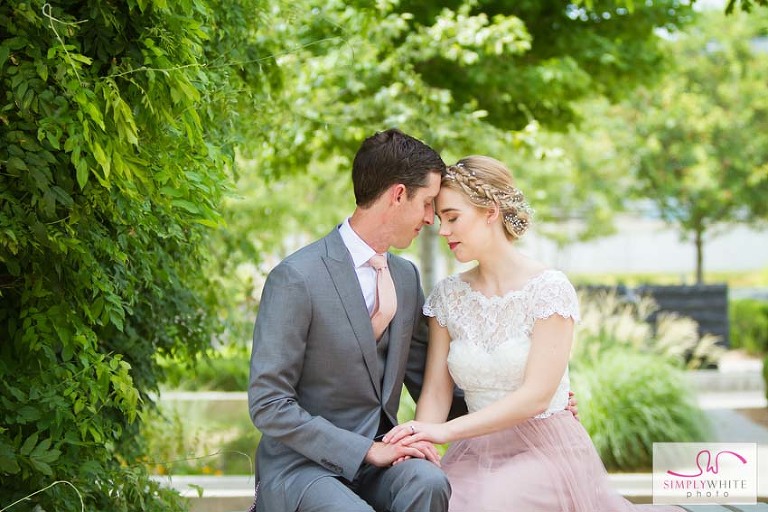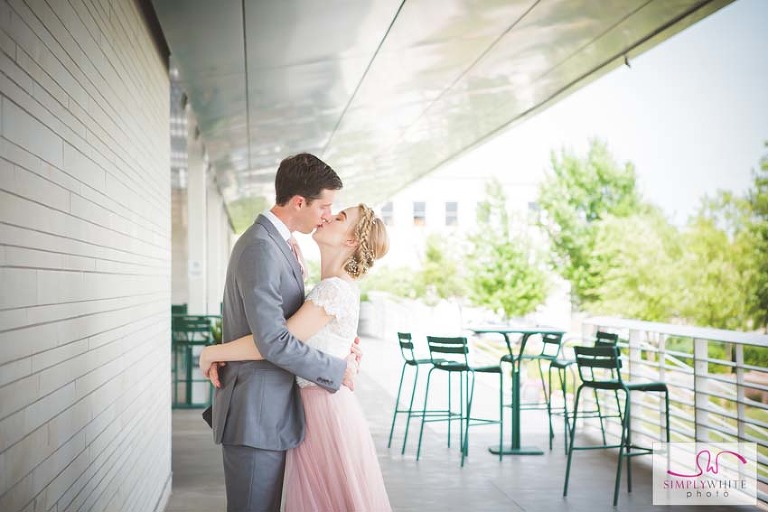 Before long, it was time to head over to the Living Kitchen, and friends and families piled on to the bus!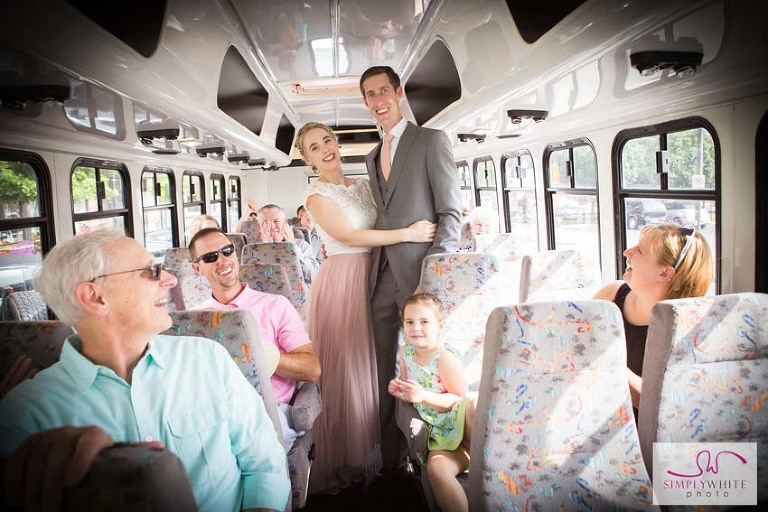 Once the party arrived, everything was fell into place … the perfect vision of a rustic country wedding!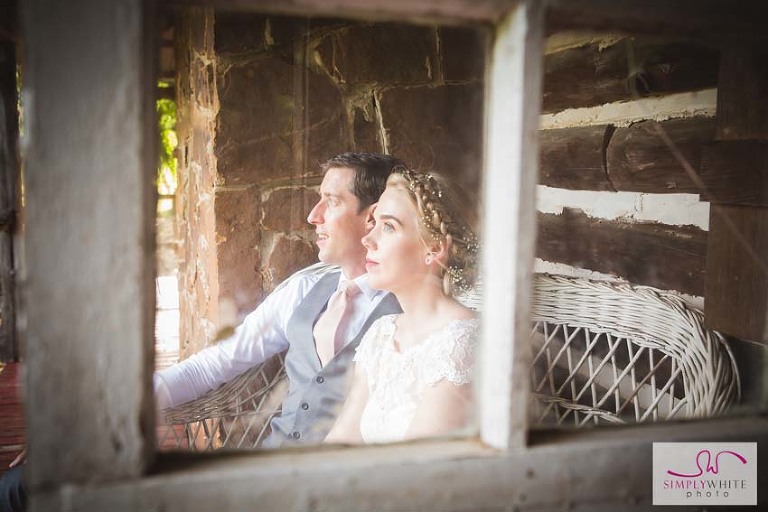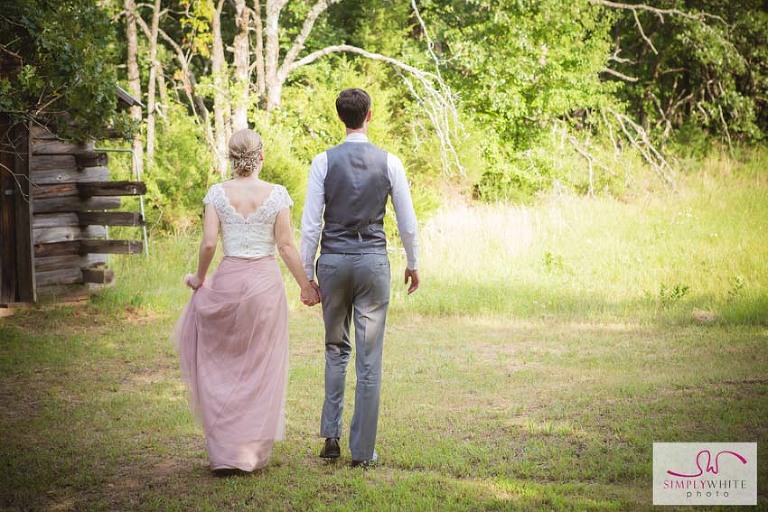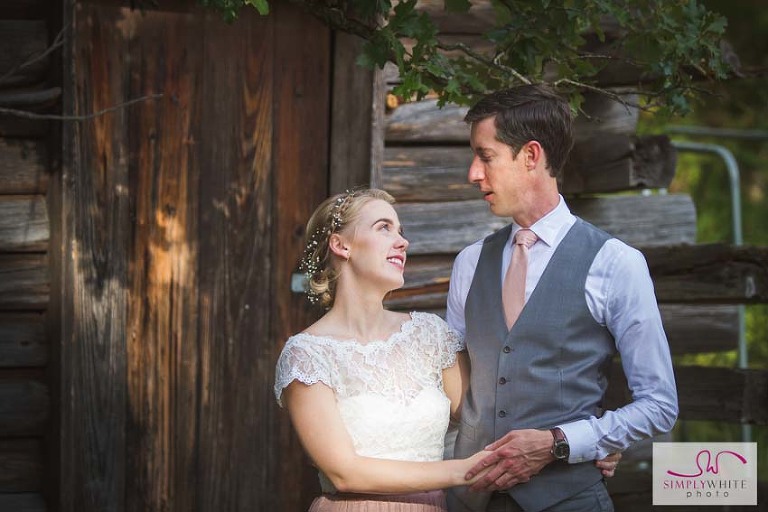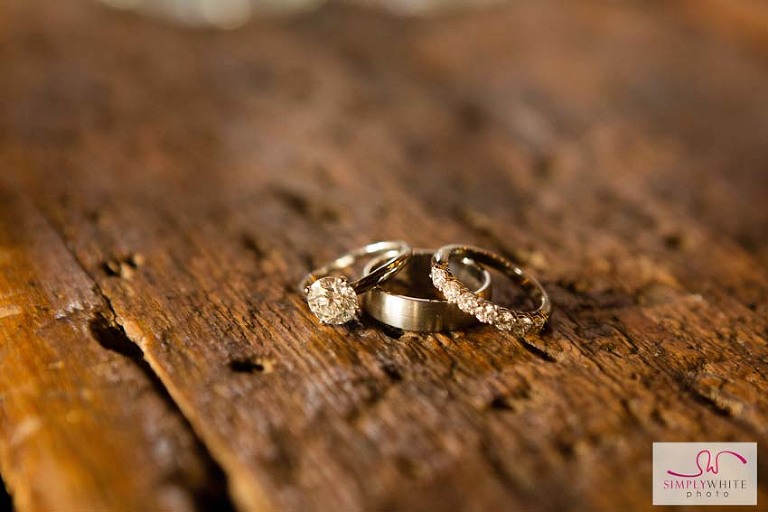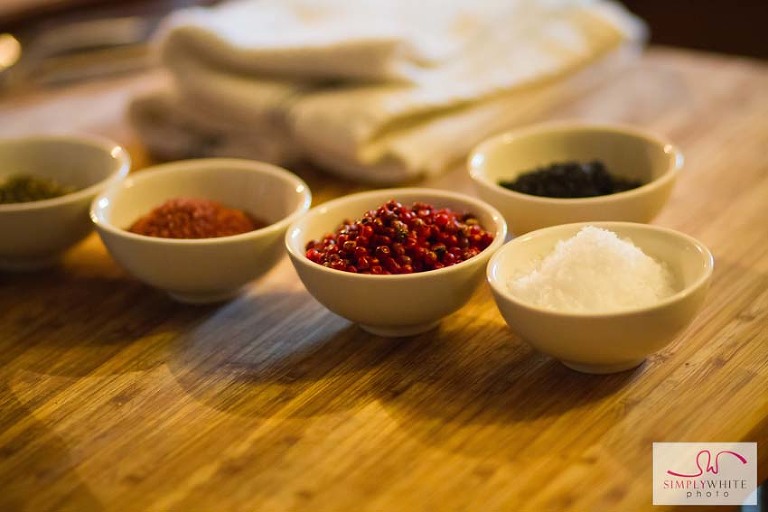 Before exchanging vows on an enormous screened-in porch, they told each person there why they were special to them. It was such a sweet beginning to their life together, and we were glad to be there to capture it!
Congratulations to Becky and Jesse!