Aly and Jerrod tied the knot on June 3, 2017 at Cedar Ridge Country Club, and the whole event was absolutely fantastic! With flowers by Ever Something, makeup by Adney Artistry, music by Lionsroad and a dazzling appearance by the sun just as the couple saw each other for the first time, it was a beautiful start for this sweet, sweet couple. Kelly and Lauren were so happy to be there for Simply White capturing tons of wonderful moments.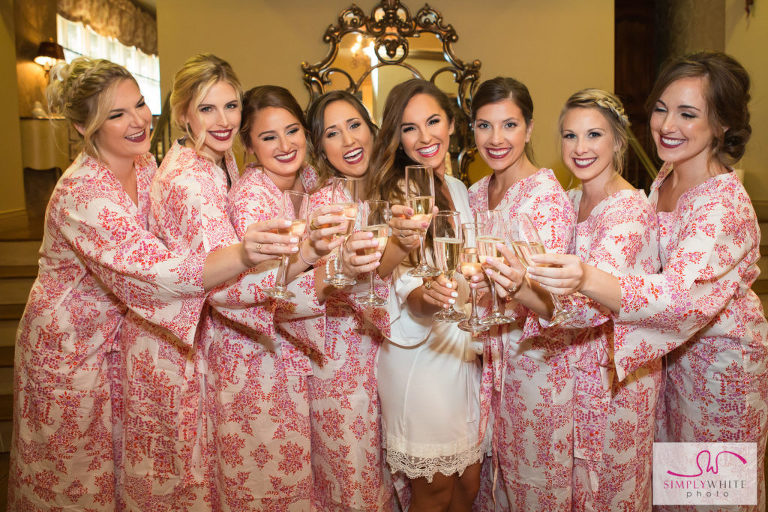 Cedar Ridge provided the perfect venue for the whole day, from getting ready to the fabulous outdoor photos and ceremony.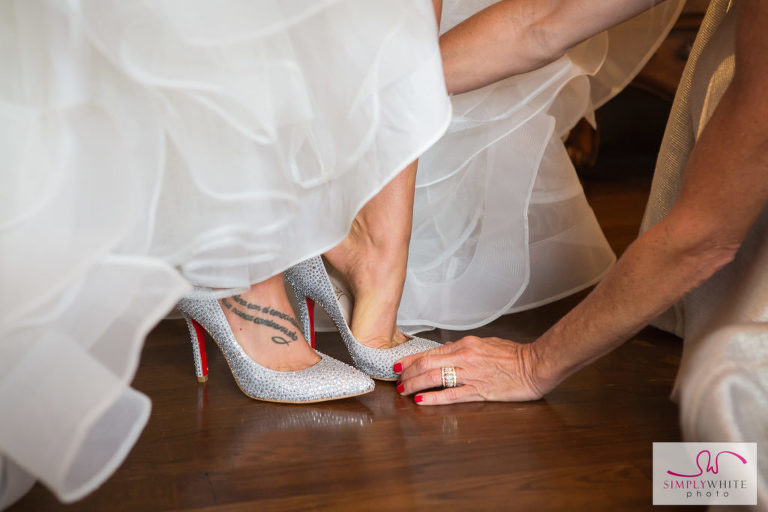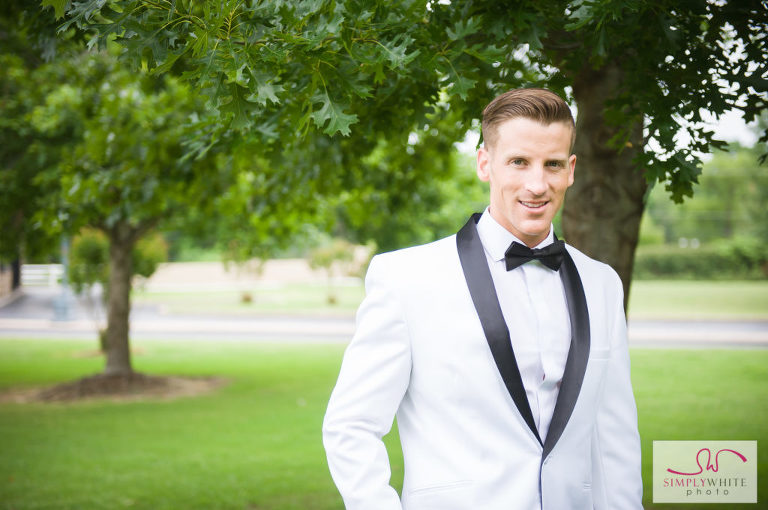 After the wedding party was all ready, we knocked out the formals outside on the beautiful greens. Aly and Jerrod did choose to have a first look, but the initial formals were still carefully orchestrated to avoid the bride and groom seeing each other too soon!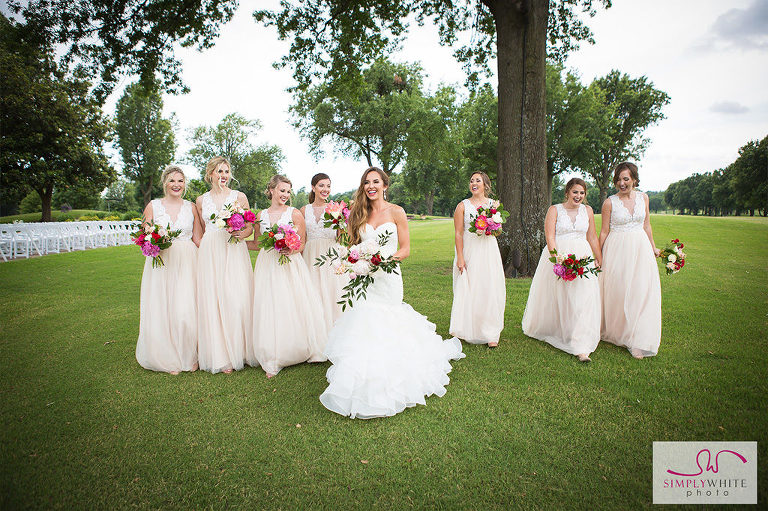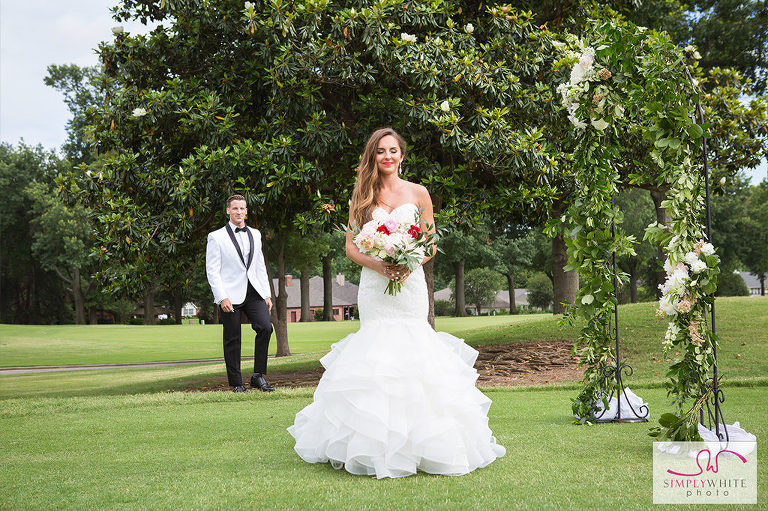 As a unique twist, our bride Aly was the one who got the first look surprise while Jerrod came up behind her. There's no reason why you can't make up your own rules after all! We love this couple! You couldn't have asked for a more beautiful backdrop to this touching moment.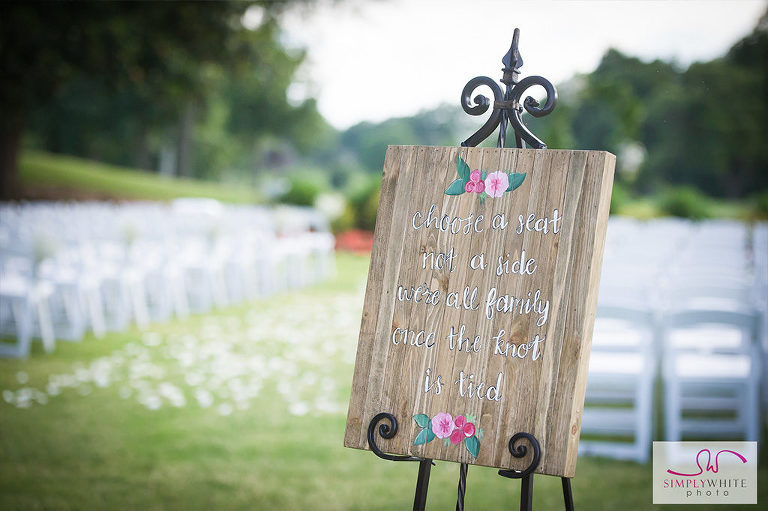 Another mix of old and new… the joy and love in the crowd was overwhelming as everyone squeezed in to celebrate their union on both sides of the isle.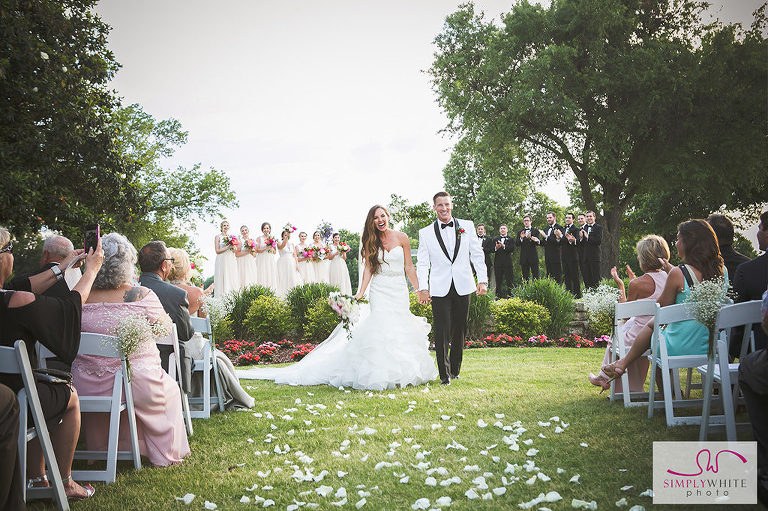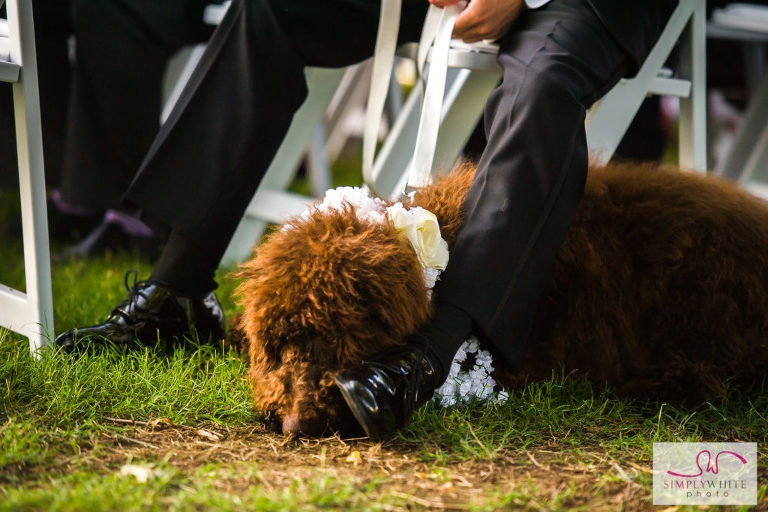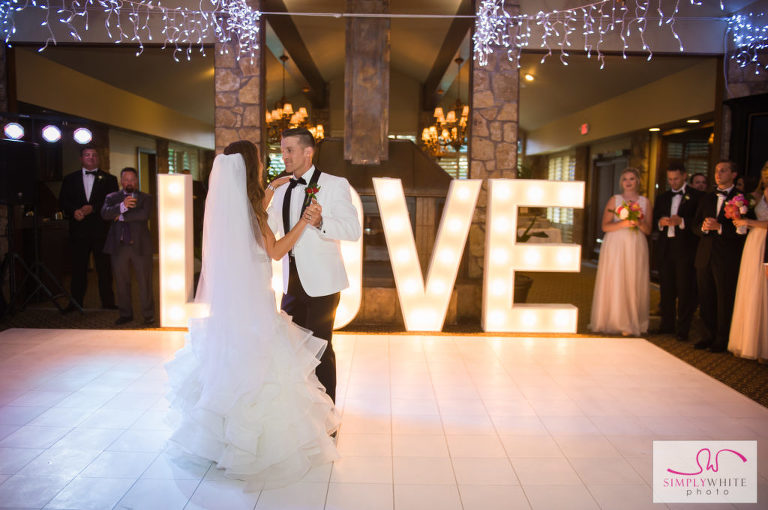 Back inside, Aly and Jerrod shared their first dance in front of Lionsroad's dramatic giant marquee letters! #LOVE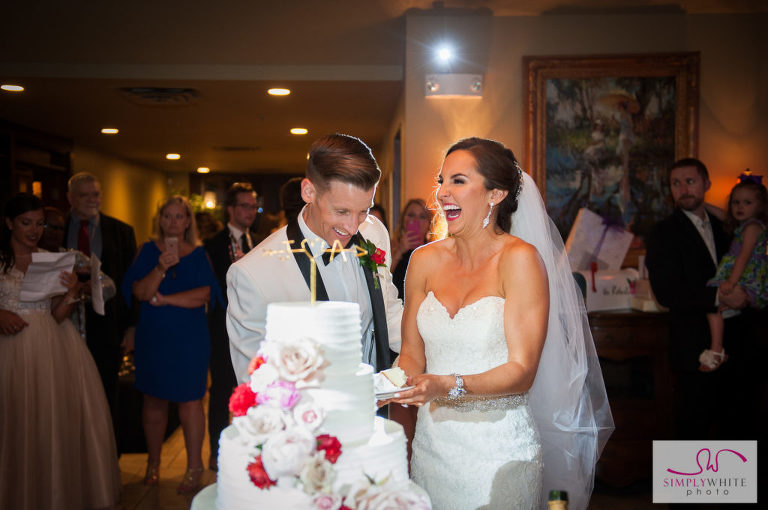 The gorgeous cake was provided by Merrit's, and dressed by Eversomething's beautiful blooms.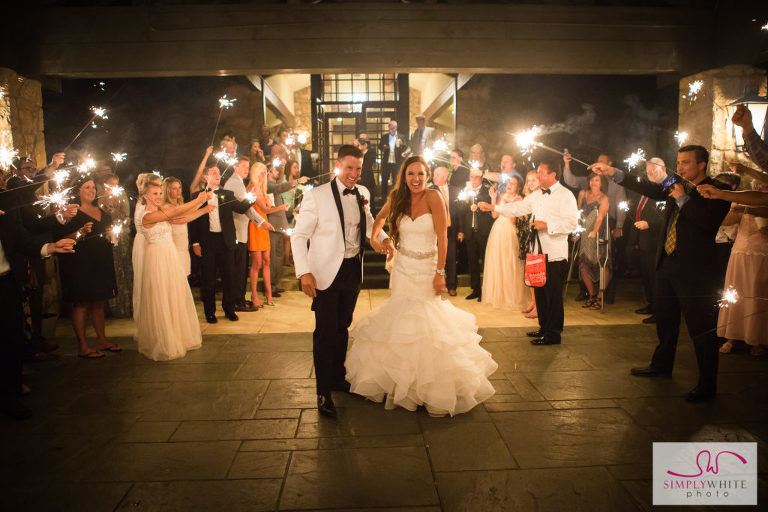 Finally at the end of a wonderful night, Aly and Jerrod made their grand exit amidst friends, family, and sparklers, disappearing into the night in the back of a wonderful classic getaway car!