Congratulations to Nicole and Jason! The two exchanged vows at home with family on May 6, 2017 before enjoying a beautiful sunset wedding reception at The Summit Club. Nicole was absolutely stunning in her Jazz Age-inspired beaded gown. This wonderful couple showed such graciousness and consideration to family, guests, and everyone helping with their wedding. We were so grateful to meet them and capture their wedding photos!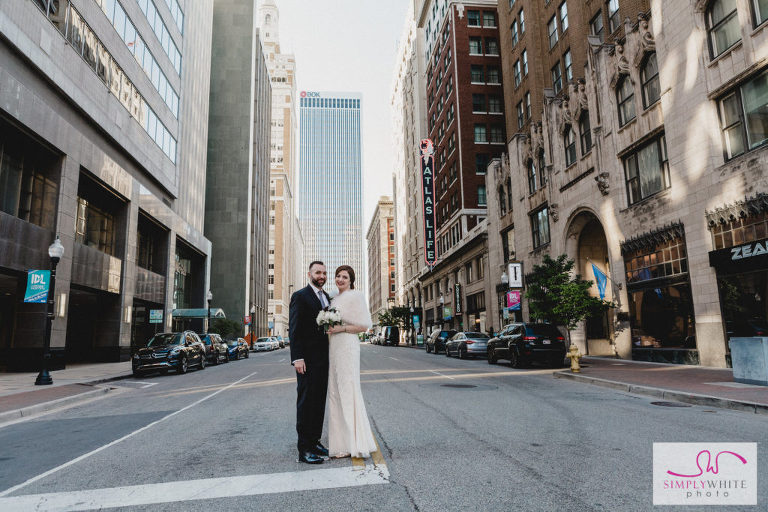 The Ceremony
Simply White wedding photographer Kelly Brown accompanied Nicole and Jason through their big day. They hosted a wonderful ceremony at home with about 60 friends and family members present — which made for the perfect size for coverage with one photographer — and they used the The French Bouquet to create some beautiful floral arrangements (as they always do!).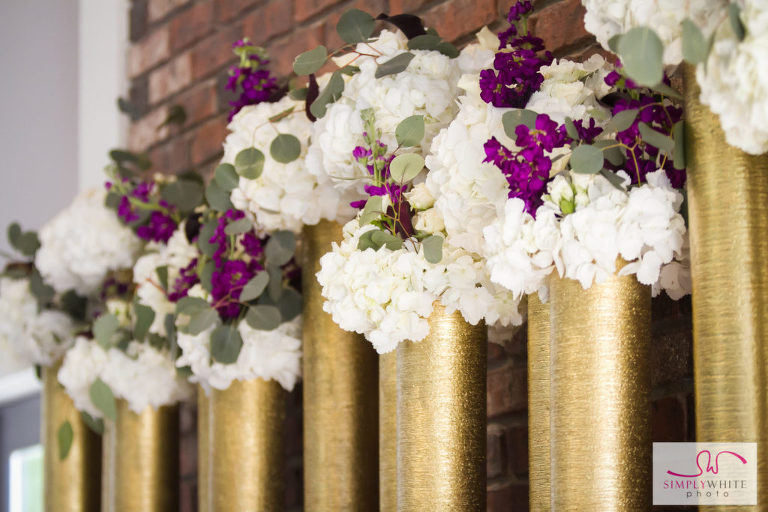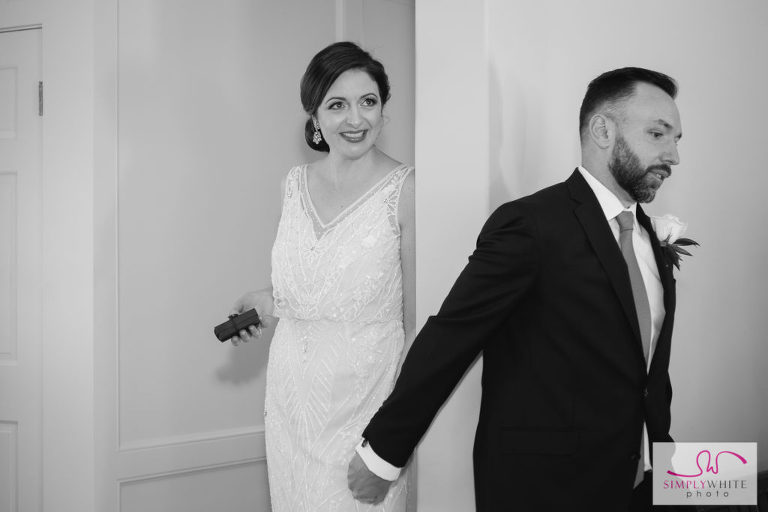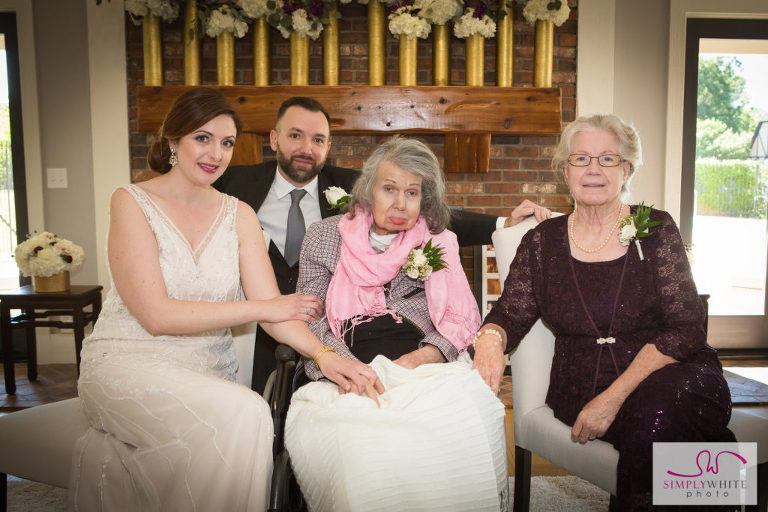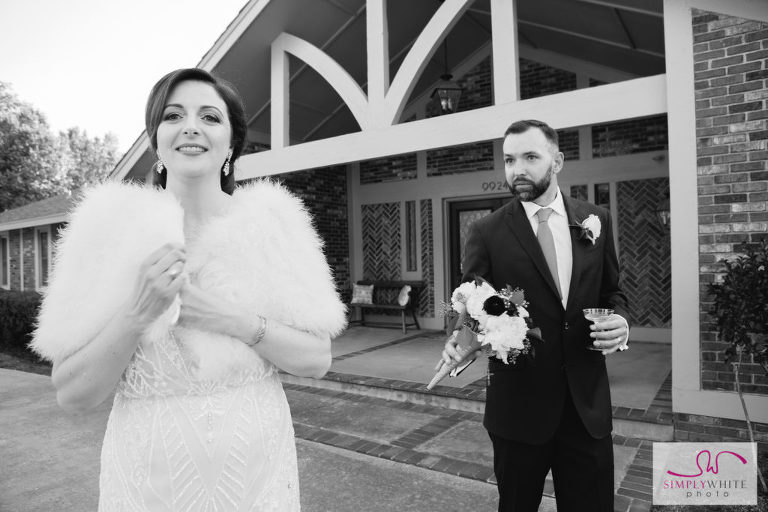 The Party!
After the ceremony, the group took a party bus to a beautiful Tulsa wedding reception overlooking the Arkansas River at the Summit Club. Nicole is a city girl so she wanted an Art Deco reception theme and lots of wedding photos in downtown Tulsa!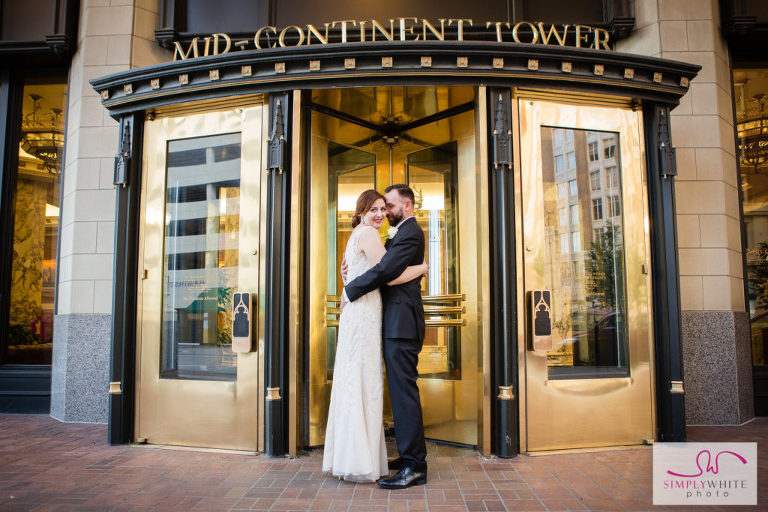 Icing on the Top provided the delicious wedding cakes, and Lionsroad brought the party with music for the whole evening.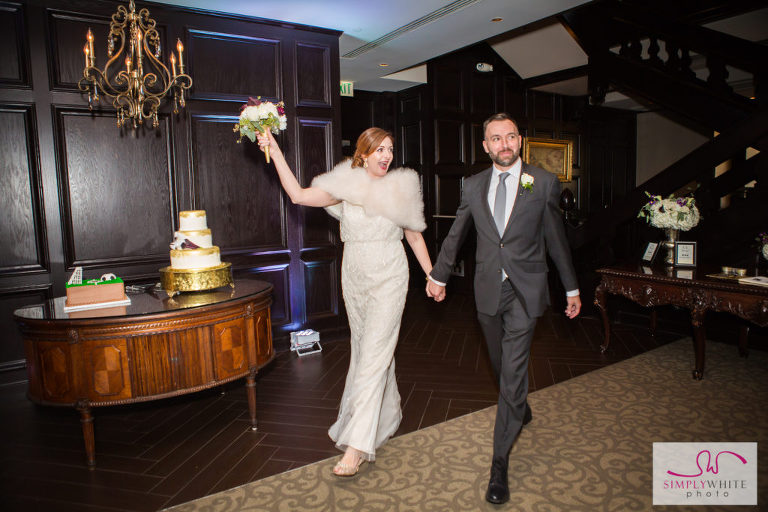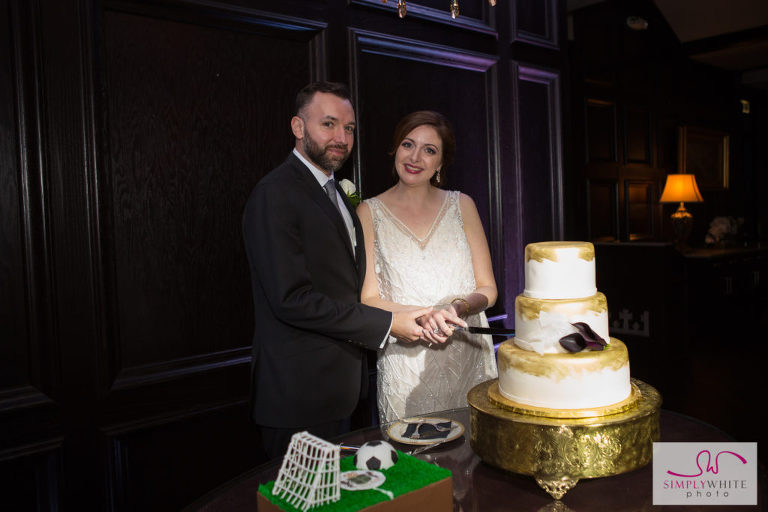 The newlyweds were super gracious and very sweet and loving with their whole family. Nicole kept everyone right on schedule, and they had a beautiful sunset dinner before they hit the floor for dancing. In a touching gesture, they invited everyone to join them for their first dance so they wouldn't have to dance alone. What a beautiful way to kick of a relationship centered around the love of friends, family, and each other. Congrats to Nicole and Jason!