Should You Have a "First Look" Before Your Wedding?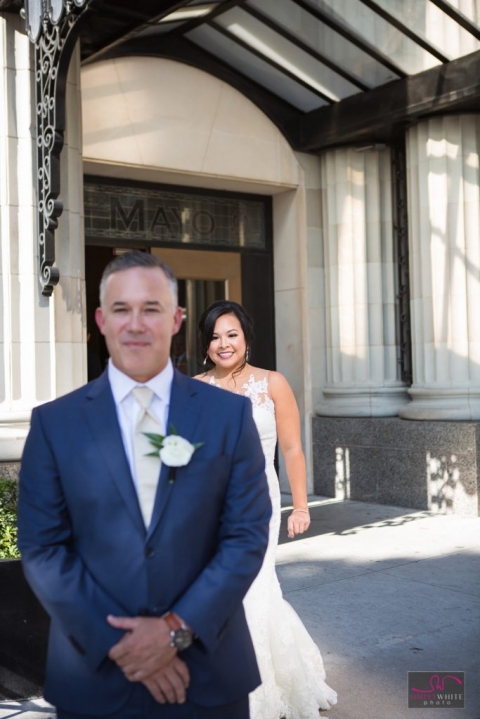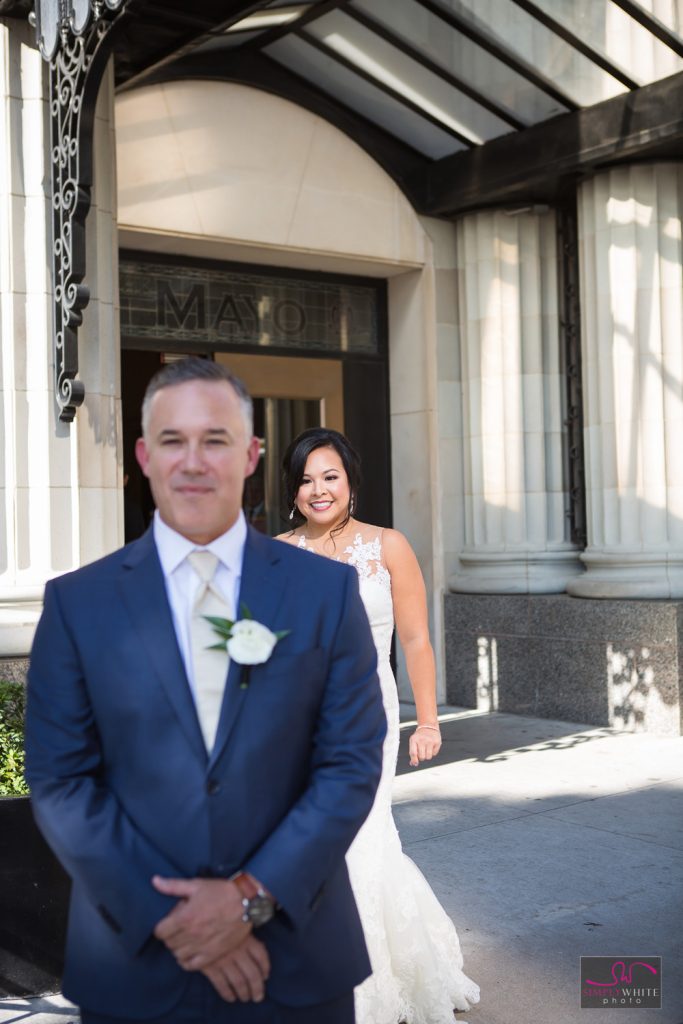 For some, it's a cherished memory, but others say it's straight up bad luck! If you're getting married in 2017, you're probably wondering whether or not to have a "first look" with your soon-to-be spouse. No matter what you decide, there are several creative ways to take advantage of those precious moments before the guests arrive. Check out a few of our recent favorites!
The First Look
The controversial first look is either highly desired or strictly avoided! If you're not the superstitious type, it can be an amazing part of your wedding day. Keep in mind that your ceremony will feel like it flies by, and sometimes it's hard to soak everything in as you stand in front of family and friends. The first look is a great chance to spend a quite moment with your partner before all the activity. Take your time, take a deep breath, and just be present. Your wedding photographer is there to capture all the details for you to enjoy later!
Another big benefit of the first look is the opportunity for outdoor daylight! Keep in mind that especially in the winter, sunset can come as early as 5:15. It could be pitch dark by the time your ceremony is over at 6:00. A good pro photographer can work with whatever they've got, but you might have to do a first look if you really want outdoor shots with blue skies or the perfect golden hour glow.
Some couples also use this opportunity to exchange gifts, often including jewelry or other small items that can be worn during the ceremony.
The First Non-Look
Believe it or not, you can have a first look WITHOUT actually seeing each other! Some call it a "private moment," and we've sometimes called it the "first non-look." How, you ask? All you need is a wall, doorway, or even a basic corner (and a little restraint.)
Recently, we captured this amazing moment at Spain Ranch with Meredith and Brett before their wedding. A strategic corner offered a chance for a few words of love and laughter, and the couple was even able to hold hands. Natural light filtering through the venue's rustic elegant hallways made for some gorgeous photos. We captured the whole perspective for the bride and groom to see after the fact!
Personal Notes
Still not convinced the first look is for you? Personal notes are another classic way to commemorate the final hours before your wedding. Take a quite moment in advance to hand-write and seal a letter for your partner, and have someone in your wedding party deliver the note while you're getting ready. Reading your note is an excuse to slow down for a few minutes, and your photographer can be right there to capture the joy and emotion as you both read.